ADOPTION APPLICATION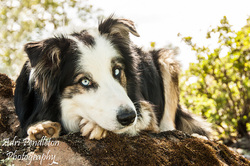 Border Collie Rescue is a not-for-profit group comprised of volunteers who give of their time, ability and their homes to help place Border Collies where they will be well cared for and loved. Our primary goals are to protect the Border Collies already here, strive to prevent the over- breeding of Border Collies or the breeding of poor quality individuals, and owner education of any Border Collie owner who requests help.
Fundamentally, BCR is a response to Border Collies that are abandoned, lost or mistreated and need a caring home. We also help, in extreme emergencies, those who have to give up their dogs. We feel that the responsibility for caring for lost, neglected and abused Border Collies must rest with those who know and love the breed. The individuals who comprise BCR are current or former breeders, exhibitors or aficionados who have many years of experience with the breed and understand the needs of the dogs. What better reward could there be than knowing that dozens of Border Collies which otherwise might have been put to sleep, left out to starve or to run loose in the streets to be crippled or killed in traffic, are instead in loving and caring homes.
POINTS TO REMEMBER
1. FEES: When you adopt a Border Collie, an adoption donation of between $350.00 and $450.00 is required for puppies under 6 months of age, $300.00 for dogs between the age of 6 months of age 6 years. A minimum adoption donation of $250.00 is required for dogs over the age of 6. Some of these dogs require extra medical care or special rehabilitation which will entail much greater expense; we do not require, but would appreciate an extra donation to help cover these extra expenses. Please note: Puppies who are too young to be spayed/neutered, will be adopted with a spay/neuter contract in place and a refundable deposit of $100.00 will be required in addition to their adoption fee. The deposit will be refunded upon proof of altering.
2. SPAYING/NEUTERING: Any dog over six months of age, adopted from BCR will have been spayed or neutered. Rescue Border Collies are generally not suitable for breeding. Rescue Border Collies make marvelous friends, and placing them in a devoted supportive environment is the only goal we will pursue. If you would like to acquire a Border Collie with the idea of producing puppies, we would be happy to refer you to one of our list of breeders who conducts genetic screening. Breeding Border Collies is a time-consuming and expensive endeavor, and one which should not be attempted without knowledge and understanding of this breed and of the many facets of breeding and nurturing puppies.
3. CONTRACTS: All adopters of rescued Border Collies will be asked to sign an Adoption Agreement. This contract is legal and binding. Please read it carefully.
4. MISCELLANEOUS: We recommend you follow a regular inoculation program established by your veterinarian to guarantee your dogs stays healthy. You will receive a complete medical history on your Border Collie (as best as can be determined or documented). You must also have the dog licensed in accordance with the laws where you live. Since we do not know you personally, the information from the Adoption Request Questionnaire (which is requested of anyone seeking a rescue Border Collie) will help us to match the right kind of Border Collie for your circumstances. We place Border Collies only in good, loving homes, and we screen prospective adopters thoroughly.
Keep this cover information page for your reference. Please fill out the attached form and return it to us as soon as possible.
CONTACT: Border Collie Rescue
bcrncinc@aol.com
BCRNC
353 E 10TH ST #627
GILROY, CA 95020-6500
Please print this page and keep it for your records. To complete the Adoption Application, please click on the following: BORDER COLLIE APPLICATION ONLINE
---