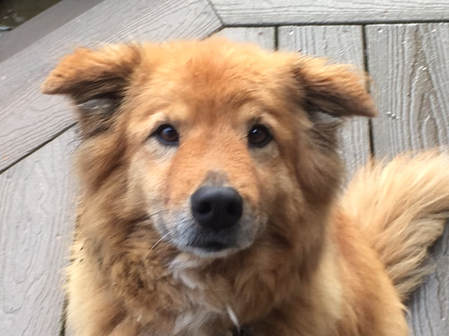 Pictured after a summer haircut!

Rosie
is an 11 year old spayed female. She is an adopted dog from Mexico. We adopted her when she was 4 months old. She is mostly Border Collie (we had her DNA checked). She is extremely intelligent and alert, is playful and has a sense of humor. She is very sweet and loving. She has never been aggressive but is a good watch dog. She is also very independent and doesn't always mind although she has been through obedience training. She loves going on walks and playing "keep away." She doesn't like being confined. One of Rosie's owners passed away recently and she is having a hard time adjusting. I feel if she were in a home, preferably rural and/or with other dog, she would make the adjustment.
For more information, please contact
smccuen2009@gmail.com
Rosie is living in Davis.