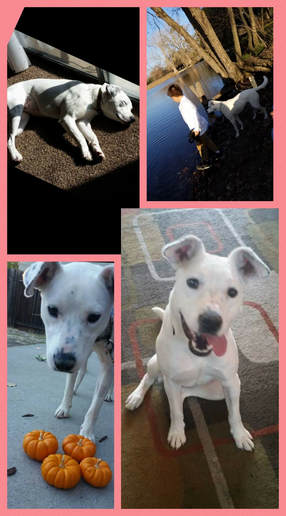 Daisy
is a 1 year old spayed female.
I am looking for a home for our newly adopted 1 year old dog, female, fixed, and microchipped.
Unfortunately, we have to move from our house into a small apartment as of February. The apartment does not allow pets, and Daisy wouldn't be able to thrive in a tiny patio.
Our hearts hurt that we are forced to give her up, and we've tried reaching out to friends & family but no one can take her in. All we want is to find a kind, loving home for our Daisy.
She has A LOT of energy and needs space to run and play. She plays very well with my 3 and 5 year old children as well as our cat. She's an incredibly sweet /smart dog and also completed a 9 week Dog Training program with my husband and a professional dog trainer.
Daisy is living in Stockton.
For more information, please contact Amanda at
amandajoycehernandez@yahoo.com